About Us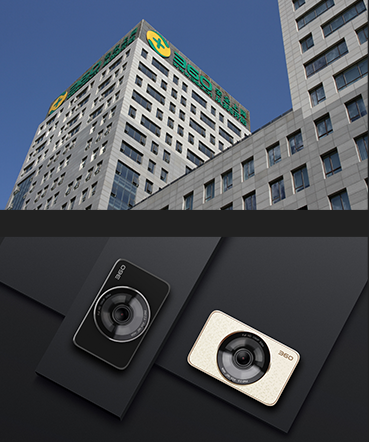 360 DASH Camera is the first car-net product from Qihoo 360 with hardware and software. Members from the core product team have more than 10-year experience in software and hardware, combined with the technology of AI, they created the new smart trip plan for the sake of user's daily trip demand. Based on the powerful and professional brand of security and original 360 OS for car operation system, 360 DASH Camera escort for every car owner's trip.
Since 360 DASH Camera came into the market in May 2015, it has already changed the whole recorder industry. Compared the same or even higher configuration with other traditional product, we take the advantage of the Internet to create extremely high price performance by cutting useless middle cost. 360 DASH Camera has always maintain the No.1 for sales and users' reputation on 360 Mall, TMALL, JD and other mainstream e-commerce platforms, and consecutively got the top-selling among similar product on 1111 Shopping Carnival
We always put the top priority on 'User's Security' and reflect this purpose on every details of 360 DASH camera. To promote the security index of driving, and achieve the smart trip environment, the engineers from 360 carefully polished every part of the process, making sure the security from using experience to car driving, and bringing up the awareness of traffic security for all car owners. 360 DASH camera combined the new AI technology to every steps of driving operation, with voice control and remote vehicle monitor, car owners can enjoy the intelligent analysis of route planning and ADAS auxiliary function for advanced driving.
To achieve the universal coverage on Smart Trip, 360 OS system is totally opened to all platforms. To give the drivers better experience when using APP, we access the third party Apps' system to our own, such as DiDi and Gao De, avoiding the inconvenience to across the different software; we also open the OS system to third party hardware industry, let them have access to use 360 OS on their terminal platform, and promote the Smart Trip with all partners together.